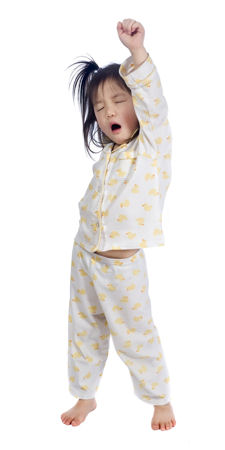 It's 2 o'clock and you're beginning to doze off at your computer. Typing away at yet another email isn't exactly your idea of a good time. Interest wanes. Breathing slows. Eyelids get heavier. Ruh-roh… here it comes. The big yawn.
Yup, your day is pretty much toast. A little too full for another cup of coffee? Reconsidering staying up so late at night? Or maybe you're thinking it's time to switch to an all lettuce and no dressing diet. Ahem. Maybe not. But there is something so easy you can do right now.
Stand up! No seriously. Get off your butt and reach for the ceiling. This is not s stick up – this is a wake up. Put your mouse down, move your chair back, and get them smooshed cheeks breathing.
This is a Science Stand-Up!
Research by Max Vercruyssen, Ph.D at the University of Southern California showed that subjects asked to stand had an increased heart rate of about 10 beats-per-minute (BPM) on average. Standing up also increases your ability to pay attention, speeds up your ability to process information by 5% to 20%, and increases blood flow (and oxygen) to the brain by 10% to 15%.
The next time you're feeling funky, your audience is dozing off, or you're in a mini-rut, just stand up. Take a 5-minute stretch or walk-to-the-breakroom trip and notice the difference it makes. All the sleepy people in the house please stand up, please stand up!
Wake up and share this stand-up tip with your friends!