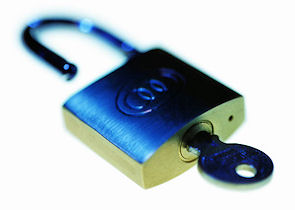 The thing about taking self-assessment tests is that in the end you don't get good or bad points, but more or less an informative layout of where your personality best fits.
In the case of your personal job placement, taking a job personality test can give you a general idea about where you might fit in and be most comfortable working at.
Forget About Being Wrong or Right
Taking the time to asses where your most likely to be comfortable working is well worth the short time it takes to do.
As with everything in life, our careers are a precious function which can pave the way for either bright or dim lit futures. Jumping into the wrong career field can have devastating effects and not only on your life and career, but also to those closest to you.
Just remember that a career is for the rest of your life and to have a successful one, it needs to be what's best and most forming to your personality, lifestyle, and other personal factors.
Make Your Job Personality Test a Fun Experience
When you finish reading this page take a deep breath and pat yourself on the back. The entire purpose of this is to prepare you so you can come out at the end with a confidence that has no enemy. There are literally masses of online personality tests available and very few even offer as intensive and accurate results as the one designed specifically with you in mind.
Don't rush through the test. The neat thing (which is pretty unique to career personality test material, among other personality tests) about the test at the end of this article is that you won't be rushed through it. Take your time, don't zoom through the test. You might be surprised by your results and will hopefully see your results as being what you were expecting them to be.
Get Creative and Explore the Test More than Once
One last but important thing to remember is that the personality tests on this site has been designed to allow for retakes. Don't stress about not getting the results you may or may not desire. Just let it marinate for now if it doesn't quite make sense.
Just go over your test after you've completed it and ask yourself if you really answered accurately. This may not prove to yield new results but is completely useful for double checking that your answers were accurate and to get the best results available.
Before you begin taking the career personality test, remember that ultimately you have to make your own choices. Not so much with the test but actually with the results given after taking it.
Forget Predicting the Future; Make it Happen
One could say there is no way to predict the future, and that fact is that the career personality test offered here can and does give you a clear view into your possible future, no matter where work.
Think of the personality test as a tool to better prepare yourself for today, tomorrow and the rest of your days thereafter. The last thing you should remember to keep in mind is that there is absolutely no right or wrong answers while taking the career & job personality tests.
Good luck with the test! Just be patient and answer each section honestly to see your best results.