My main goal on this lovely little space in the internet is to generate and provide:
Projects for Education, Help, and Spirit.
????????????????????????????????????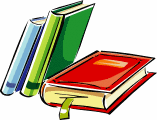 EDUCATION:
Whether it be for children, teenagers, adults, or the advanced-in-age, I plan to sift through vast amounts of data and present what I interpret to be useful.  It isn't until people begin to understand the world around them that they truly begin to work with their environment.  It's impossible to see the picture on a puzzle until you realize the pieces need to come together.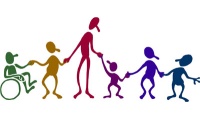 HELP:
All walks of life – rich, poor, young, old, educated, sick, healthy, happy, sad – share a common thread in that we are all brothers and sisters in the Lord.  No one person is worth more than another.  It's been said that each and every one of us is as valuable to God as the entire universe.  I don't pretend to fully comprehend this, but I get the gist… we must love and help each other.  Through charities, volunteering, assistance, help, support, advise, tutoring, mentoring, guidance, et cetera we can greatly benefit the global community.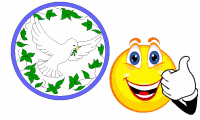 SPIRIT:
The highest level of human needs are companionship and Spirituality and no matter your beliefs, you should be free and committed to practice, reflect, and continually grow in them.  I also mean to use 'spirit' as in jovial, happy, fun, silly, and just plain old living life to the fullest.  I am of the opinion that when you are in good Spirits, your spirited presence can be highly contagious.  We could all use a bit more S/spirit… however you take it.
????????????????????????????????????
I terribly dislike it when I run across articles or videos that have foul, explicit, or just plan tasteless content.  Let me assure you that the stuff I produce will NOT fall under these categories.  I love God, family, friends, life, and community and I do NOT want to negatively impact anyone's life.  I want to instill a sense of confidence in good content and positive intent when you watch / read / share my stuff.  At the end of the day I reflect upon what I have done right and wrong – I will not allow negative influences to impact a global audience, if I can help it.  So watch in comfort my friends!
????????????????????????????????????
I am terribly fascinated with just about everything I run across… so much to learn and so little time!  I have a great interest in Helping Others, Humor, Electronics, New Technology, Science, Photography, Problem Solving, Woodworking, Reading, Family, Friends, Up-Cycling / Repurposing, (True) Sustainable Development, Gardening, Toxicology, Health & Wellness, Drawing, Spirituality, Thinking, Research, Communication, Finding Improvements, and just plain old fun.