Communication skills are some of the toughest things to come by for most people. Whether you're an introvert or just a really awkward extrovert, talking, writing, and just plain being around other people can be a pretty difficult journey for most folks.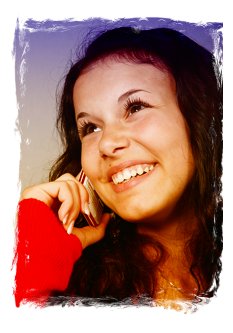 Taking the time to really build the tools that help you better communicate with others can be the difference between making life work better and making life more difficult. This is a truism proven by many people all over the world and definitely something everyone can learn to do better.
Below are some of the better, more enlightening, or more entertaining answers that came out of this question and answer session. Users requested remaining anonymous and I'll honor that request. The answers are raw, genuine, and I did my best to leave them as they were supplied, though I try to clean up any bad or hateful language.
Let's dive right on in and see what normal, everyday folks think about this important topic in life.
Question
What is the most important life lesson you've ever learned about communication?
Answers
Communication, especially with my precious Wife is very important in our growth as Husband & Wife. Communication is a great way to let others know you love and appreciate them. Non- Verbal Communication is just as important as verbal communication.
Always tell the truth when you are communicating with someone. Always make good eye contact when you are speaking to someone. Try to speak clearly so that you are understood.
Be clear. Most conflicts arise from a lack of clarity. Say what you want. Say it clearly. Don't mask things or beat around the bush.
Communicating honestly and with consideration for other people's feelings is very important to me. It's difficult to have an honest relationship with someone if there is poor communication. If only one person in a relationship is willing to say their feelings then it's difficult for that person to understand what the non-communicator is thinking.
Communication is a two sided street that must be free of obstacles. As soon as you get something blocking the street. You lose sight of the other and signals get crossed. That's also the main through way for trust to be built with.
Communication is different depending on who we talk to, but attempting to change our personality to appeal better to another person is never successful. In no matter what aspect of life we are discussing, being genuine always reaps the best results. Even if it means losing some opportunity or being disliked by certain people, the effort required to change oneself for those situations simply isn't worth it in the long term. On the other hand, kindness and openness in communication is always the best way to lead a happy life.
Communication is something that you have to actively work on. It's not enough that you think you got your message across. You have to make sure that what you say and do will be understood the right way. It's on the communicator to make sure that the message is received, and not on the listener. Also, body language is extremely important, and in some cases more important than any words being said.
Communication is the most essential building block to a good relationship. From work relationships to family and friends, it is important to be honest with one another. If your boss has a task for you that you might need help on, let them know. If you have a friend who you are worried about, talk to them about it.
Communication is the simple most important part of a relationship. Regardless of how compatible a couple seems to be, if they cannot communicate the relationship will not work. This is always something that appears latter in the relationship when outside phenomena distract the couple. Regaining proper communication is absolutely essential to continuing on with a healthy and happy relationship.
Feedback is the most important concept in communication. To truly determine if another person or group of people understands what has been said (as well as if their brains were listening) getting them to answer you is fantastic. What helps improve this even more is if the people communicating can reiterate what was said but to put it into their own words. This helps to reduce problems of misunderstand some words.
Have your statement re-stated by the receiver. So many times people are missing the point that the speaker is making. Rephrase everything! Don't just say something one way, use examples, anything you can to be sure that the recipient of your communication to them understood.
I learned that it is important to let others know what I want right off the bat so I do not risk being misunderstood. I learned I have to be specific if I want to communicate effectively. Lack of communication has gotten me in trouble in the past.
I think that communication is the most important part of any relationship. You can't have a good relationship with anybody without communication. Communicating helps you and others change and mold to one another in a constantly changing world.
It is important to always be honest when communicating with another person. The truth can sometimes be painful, but it is always better to be hurt by the truth than made happy by a lie. Lies come back to haunt the liar, and often times the liar has to keep up with exactly what they said to avoid being found out. It is a stressful endeavor. It is always better to be completely honest because even if there is a disagreement, a person can always stand by their truth with dignity.
It's important to communicate face to face. In today's world with all the technology this is becoming easier and easier to neglect. It is important to keep communication with people in person and not just over social networks, phone calls, or text messaging. Especially text messaging, things can be taken out of context or in the wrong way. This causes unneeded communication misunderstandings that would never have happened had they happened face to face.
I've learned to always listen more than I speak—the reminder being that God gave us two ears and only one mouth. It is so important to not only hear what the person is saying, but also to understand that how they are saying it helps you know what they are feeling. The best way to treat a person is to always make them feel important when they are talking to you, and really listen and understand how they feel.
I've learned you need to be clear when communicating. If you aren't, things get skewed along the way and this could be bad. It could distort the message causing issues.
No one should be expected to be a mind-reader. If something is wrong, it needs to be addressed. If I don't want or don't feel like addressing it, then it's my problem and not the other person's. The other person simply does not know that something is bothering me until I tell them.
One of the best life lessons I've learned about communication is to "Think before you speak." There is always a better way to say something to someone even if it is bad or negative. Think about what you have to say and come up with a way of saying it without being hurtful, mean, condescending or just plain rude or better yet say nothing at all.People make this mistake all the time and it gets them in trouble. Here's example: I had a coworker who had sort of a stomach bump which made her look pregnant. Now, I could have just gone ahead and asked her how far long is she or congratulated her on her pregnancy or something like that but I didn't. It was a good thing too because she was not pregnant – she just had a stomach pooch.Had I said something, I could have very possibly hurt her feelings or caused a negative response back at me. Fortunately, I thought about it and did not say anything and found out through other sources that this person was not pregnant but rather had some medical condition that caused her stomach to be protruded.
One of the keys to success in any relationship is to listen more than you talk. Try to really think about what the other person is saying. More importantly, think about why they are saying it. Listening is much more than waiting for the other person to stop talking so you can score your next point. In an ideal conversation, you would let the other person fully talk and stop before you starting thinking about the next thing you were going to say.
Oral communication is often as much about the words that are said as the physical expression of the speaker. Intonation and emotional inflection can completely change the nuances of statements. Gestures can also result in differences in emphasis.
Talking and listening is very important. Don't always have the floor. Let other people state their opinions and listen also. There is a lot to take in when you listen, like observing body language, facial expression, and tone of voice. If you are a person that has gut feelings, you might want to think about why you do. People can say a lot of things but, they may not be speaking what is true in their minds. Being observant and listening are key in this.
The most important lesson I have learned about communication is that listening is more important than speaking. It is the listener who stays back to ask questions because they would have taken in the information being transmitted. Listening is more important than speaking because as the old adage goes: "There is a reason why we have two ears and only one mouth."
To always express how I feel and to never hide my true feelings. When I was in a relationship I never expressed myself enough and therefore caused my boyfriend to cheat on me. He did not realize that I truly loved him because I never told him nor communicated that to him.He felt that I was just with him to have someone and I truly did not love him or care about him like he cared about me. So he cheated and broke up with me for another woman, but if i would have communicated better he would have known I cared about him as well.
you have to be open and honest. You have to be truthful to have to be able to communicate .communication is very important in school, work and at home without it things would be impossible.
~~~~~
I hope enjoyed this series of questions and answers on life lessons. Whether you found something directly applicable or you just found reading through the lives of others enlightening, I trust you got something valuable out of this article.
Please share your thoughts or your own lessons, ah-ha's, or generally awesome wisdom below. We want to know what's on your mind!