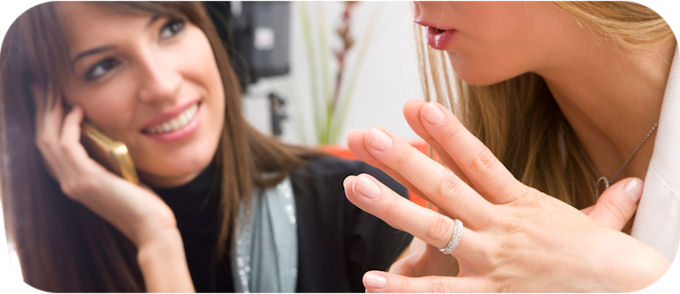 I don't think people realize how important their words are. Words are little packages of either good or bad being delivered to whoever is within earshot. And this includes yourself. The tongue truly is a mighty power that should be trained to be a powerful tool. And remember the permanency of things said on the internet. Let's start paying attention to what we say for everyone's benefit.
This post is part of a 14 part series on How to Be a Better Person. I've also super-duper fancied this group of posts up into an Amazon Kindle book. Check it out: Forget Perfect, Just Be Better: 101 Simple Ways to Grow in Relationships, at Work, in Life, and Through God.
1) Stranger Smiles
As I was leaving Walmart® one day with my wife and kids, there were a couple of bored teens sitting around waiting for their parents to finish their shopping. I didn't know who they were but as we passed by, I let out a warm and friendly smile. Not those superficial, super-quick smiles you see at work, but an honest-to-goodness neighborly smile. Their faces lit up in an instant. From complete and utter boredom to almost a bright and sun-shiny happiness. It was a nice moment.
What can we say about little acts of kindness? Sure, there's a fine line between being a total creep and being a genuinely nice person. But you gain these skills with experience. If you don't bother to practice your "random acts of awesome-ness" skills, then you might stay in the "creep zone" for longer than you'd like. It's worth the effort to grow. A small gift of a smile can really brighten someone's day. This is a gift you can't place a value on.
Just Be Better: While you're out and about, compliment a stranger or acquaintance on their smile today. Don't be creepy. It helps if you start out with a small greeting first. Try something like, "Hi. I'm sitting here waiting for my kiddos to get situated and I just had to say I appreciate how well you're treating your kids. It's a good reminder for me. Enjoy your day!" Or maybe something along the lines of, "Hello. I'm just passing through, but I wanted to say you have an inspiring smile. Thanks for letting your personality shine. Bye!"
Be a minute-friend and spread the good cheer.
2) Turn that Frown Upside Down
Do you know someone who's especially good at pinpointing the faults in everything? Before any names or labels come to mind, it's a good time to stop thinking of that quality as a bad thing. Think of it as a skill they've acquired, but one that isn't always useful in every situation. Maybe you have this skill and are looking to add the other side of it to your toolbox? There's no reason to limit yourself to only one side.
There's research out there showing that in order for you to maintain a loving relationship with your family, you need to do at least five positive things for every one negative thing you do. That's the Positivity to Negativity Ratio (P/N). Do I recommend keeping track of every single thing? No. Do I recommend making it a point to find opportunities to be positive and helpful? Yes. Turn your magnifying glass to what's done right, and be gentle with the mistakes.
Just Be Better: Pay attention to what you say all day, whether it's out loud or in your head. Write down five negative things you say today. At the end of the day, scratch them out and write alternative, positive, and useful responses by each one. Use those new responses next time.
Accentuate the positive and grow your skills.
3) Boredom In Common
We go to great lengths to find the shortest line in the grocery store. Is it going to be the single guy with the bag of chips and a case of soda or the single mother with her three kids and a two-story tall shopping cart? There is an exact science to the process of finding the shortest line, as any experienced shopper will tell you. But is getting in and out always the best thing to do?
Much like texts and garage door openers, always trying to find the quickest way out of a public place is not the best to build relationships. I'm not saying you need to make friends everywhere you go, but when's the last time you struck up a meaningful conversation with a stranger? The people you meet in life are some of the biggest influences to your personal growth and experience.
Just Be Better: Say hello and be genuinely interested in a stranger today while you wait.  Try to get over the weather, politics, and talking about the long line. Look at something about them that hints at their interests. Let them talk about themselves.
Keep your opportunity door open and pick the long line every once in a while.
4) Naming Cashiers
I used to work at Albertsons® in my early college days. Cutting meat and making cheesy announcements on the intercom was my gig. I was pretty good at it. You know what really threw me off track, but in a good way? When someone would come up and say, "Hey, Richard. Good to see you today." And the first thing through my mind was, "Whoa! How'd you know my name?!" As I look down and quickly remember my nametag.
A person's name is one of the most important triggers they've had since they were born. Think about it. From day one, their parents were using that one word to get their attention, show their love, and help them out. Over and over this one word was used as a signal for reaching into the kid's inner being. This is true for everyone.
Just Be Better: The next time you're out and about, preferably today, use the cashier's name while you're checking out. Wish them a good day, too. Try to talk about something other than work, if you can. End the checkout experience with a nice, "have a good day, Marty."
Treat names like gold and keep them polished with your attention.
5) Dog Gone It, People Like You
Think back to the last thing you did that you absolute, positively, horribly failed on. I'm talking about a complete and utterly embarrassing failure. What's the first thing that popped into your mind after it happened? Did you keep telling yourself something after that? Did anything you said to yourself help you recover from the mistake?
Most people default to being their own harshest critic. When something bad happens, some people have a bad habit of saying something like, "I'm so stupid!" or "I'll never get it right." or "I'm such a dork." Guess what? Your subconscious mind doesn't know you're just kidding. Unknowingly, you're programming more failure into your being by saying meaningless things like that. Time for change.
Just Be Better: Say five positive things to yourself today. Not to be all fluffy and stuff, but you really are a unique snowflake. There's no one else in the world just like you. You are as capable and intelligent as you try to be. You can say these positive things in your head, if you like. It certainly cuts back on the funky looks from others, if that matters anymore.
You've got to look at what you say to yourself to make changes you can grasp.
6) Two Ears, One Brain – Majority Wins
I could bore you with stories of how much trouble I've gotten into with my wife during our early days. Sure, things still pop up, but can you imagine the difficulty when she is trying to pour her thoughts out to me and I'm mentally keeping track of defenses to spit back at her instead of giving her my full attention. Thank God I've been taught some valuable lessons over the years.
Did you know the reason most people don't remember another person's name is because they weren't paying attention during the introduction? Can you imagine how little attention someone is paying when they're thinking about what to say while the other person is still talking? Communication is 7% words, 38% tone of voice, and 55% body language. You're missing out on 93% of the message if you think you're only ignoring the 7% you hear.
Just Be Better: Really listen, without thinking of what to say next, to at least three people today. Hear their words, notice how their tone of voice changes at different parts of the conversation, and look for big body shifts or changes in movement. These things are talking, too.
Communication is about digesting the whole picture, not just a quick glance.
7) 6 Second Pause
How do you feel when a telemarketer calls during your dinner and won't give up? You've said no seven times already and they keep pushing. I imagine your ability to care and be understanding goes down very quickly the longer the conversation gets. Granted, this is a situation not most people enjoy, but it does bring up a very important point about our default reactions.
Escalation is bringing something like emotions to a continually higher and higher level until a breaking point is reached. Escalation is such a horribly useless thing in a conversation, relationship, or negotiation. When emotions overcome any form of care, logic, or decency in an interaction, everyone loses. Our natural human reaction is to fight or flight in a confrontation. This isn't always useful in every situation. Learn to control this reaction and you'll notice huge changes in your life.
Just Be Better: The next time you're upset at someone, wait exactly six seconds before responding. Feel your face flush over, and try to make it stop. Literally count out six, five, four, three, two, one slowly in your head before you say anything. Keep practicing as it'll take some time to stick.
Take time to consider the cause by adding a pause.
Be a Better Person with these 7 Awesome Communication Tips
Stranger Smiles
Turn that Frown Upside Down
Boredom In Common
Naming Cashiers
Dog Gone It, People Like You
Two Ears, One Brain – Majority Wins
6 Second Pause
Are you a better communicator yet or what? Nothing says you're really trying to work on yourself than just getting out there, putting your mouth were your motivation is, and getting stuff done with other people. Congratulations and have fun!
Want to get the whole series in a convenient ebook?
Check it out: Forget Perfect, Just Be Better: 101 Simple Ways to Grow in Relationships, at Work, in Life, and Through God