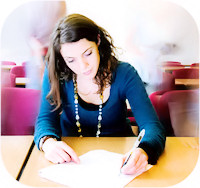 Looking for printable personality tests or quizzes? Whether you're working in a group, team, seminar, school, or employment situation, a printable test is a great addition to your main content.
Feedback from users of the personality tests on this site has given some great insight into how these tests have been used:
helping a team of hilarious nurses figure out why each one of them ticks the way they do
helping youth confidence and motivation programs in getting a better idea of how they work together
helping corporate hiring managers add an additional assessment level to their hiring process
helping teenage art students in Thailand learn more effectively
helping the individual work through their own life challenges with some tried and true tools
If you're looking for a printable set of personality assessment tools to add to your planning, teaching, or coaching, then I have some items I feel you'll be interested in looking at.
DOPE 4 Bird Personality Test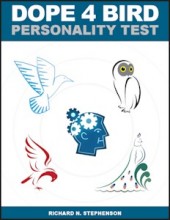 Summary:
The printable or online test will help you to get a fun, high-level look at your preferred personality type by finding the bird type that most closely matches your answers to the test questions.
There are four main birds type for this self assessment test:
Dove – peaceful and friendly.
Owl – wise and logical.
Peacock – showy and optimistic.
Eagle – bold and decisive.
What Makes It Special: It's quick, it's fun, it's very easy to remember the types, and it works great in team settings.
Format: 28 page PDF in a combined format and split test only/results only format
How To Get It: Click Here for the Printable DOPE Test
Jungian 16 Personality Types Test
Summary:
The Jungian 16 Type Personality Test is a form of personality analysis that helps you determine your preferred personality type.  You know – how you usually act, react, make decisions, and go about your normal day. You will find your single 4 letter Jung Personality Type from the 16 types available:
ISTJ, ISFJ, INFJ, INTJ,
ISTP, ISFP, INFP, INTP,
ESTP, ESFP, ENFP, ENTP,
ESTJ, ESFJ, ENFJ, ENTJ
What Makes It Special: Detailed, highly tailored to your personality, and very revealing.

Format: 74 page PDF eBook
How To Get It: Click Here For the Printable Jung Test
Get Your Tests and Enhance Your Efforts
Whether you're looking to boost your existing coaching or training programs, or are a very interested and curious individual, I feel you'll get great value out of these tools. Consider picking them up and using them soon.
Thank you for reading and please email with your experiences using these printable personality tests. I'm very interested in your results and how we can make things better. Have a great day!