Whether you're just starting or you're continuing education, the knowledge that comes with a degree is priceless. Are you stuck in advancing your career? Not sure where to go from where you're at? A year away from graduating and looking for what's next?
It's time to put all of that energy of yours into looking for the next level of knowledge in your brain. It's time to get some education inside, right?
People from all walks of life consider this very important decision so you're not alone. What's your reason? What's your driving passion to get out there and get more schooling under your belt?
9 Major Reasons to Go Back to School
Here are some very important reasons why people go back to school:
Meeting and greeting with like-minded people:
Whether that's just folks of the same age or the same mindset, it can be really refreshing to get back into the thick of things with those who share common interests with you. The same old cube-mates at work just not stimulating your mind anymore? You might just need to find a buddy to study business accounting with to get your internal gears going again.
Get a sample of what's to come:
Not sure you want to commit the next half a decade of your life to a new path of education? No problem! Take a class or two in the curriculum for the path you think you want to take and see how it fits the bill. Not only will you learn very quickly what you think of the classes, but you'll also have a new set of skills to apply to your job and life.
Finishing the degree you started:
Took a couple of classes years ago? Made it to senior year with only a few more credit hours to go? Well, now's a better time than never to get a few more hours under your belt and get that degree that's been missing from your career advancement discussions with your boss.
Mental exercise in later years:
Soduku or crossword puzzles not doing it for you anymore? Tired of watching another funky show on your TV or phone? Maybe you'd like to take on a challenge that'll keep your mind moving and your skillset growing. Research has shown that a stimulated mind is an active mind and much less prone to those mental pitfalls associated with gaining age. Take some classes and gain some brain wrinkles already!
Prepare for career transitions:
Some folks are lucky enough to know when the ax is coming down on their department. Why do I say that? Because they're given the head's up that it's time to go get whatever skills they need to move on to the next job. Why wait for the ax only to have to do your learning without a job for the next job you need? That's not good planning, folks. Get prepared for any career transition coming your way as early as possible and you won't be sorry when the pink slips go flying.
Feeling better inside:
I know, I know. You think personal development and self help is just a bunch of funky non-sense and couldn't care less about it, right? Well, I'm here to tell you that you might just be surprised what a boost to your confidence, self worth, and esteem can come with achieving new heights on your own. Do you feel a new take on learning in life might add to your own life in some way? There's potential in the maybe!
Advancement in your current career:
Sometimes we get into kind of a rut at our current workplace without any clear path to the next tier. Or is it really that unclear? Maybe you know exactly what you need to do next and that involves taking on a new set of skills or knowledge-bases that you don't currently have. You're only a few classes away from removing this roadblock, my friend.
Direction on where to go next:
Stagnation. Yes, this can be the same as just seeking greater advancement in your career, but I'm talking about some real change of pace here. Does your corporate job just not do it for you anymore? Do you want to finally make a real difference in the world but you feel like just another cog in the machine where you're at? It might just be time to see what it'll take to move to that new industry, new business, or new area of your professional life.
Major life changes get you interested:
The biggest events in our lives can really do a number on our motivations and interest in daily happenings. Have you ever had a major accident, child birth, death in the family, or similar major change? These are the kinds of life-altering milestones that can pull you toward making some permanent growth in your life. Maybe it's time to use that motivational fire and drive to get ahead?
Do any of these ring true for you? How about this reality check?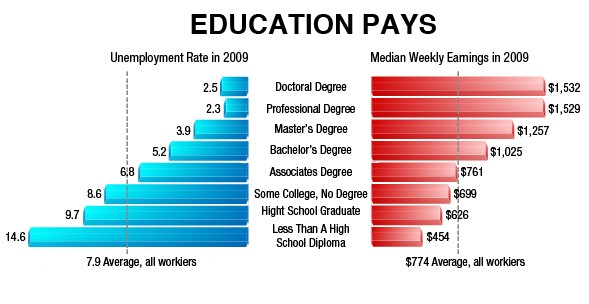 You may just have a brighter future ahead if you'll spend a little time investing in yourself instead of those you work for or with. Sure, continue to be the awesome person you are for them, but it's time you put some of that effort back into YOU!
Take a look at some of the worth-while schools and see if anything sparks your interest.
Schools By State
Schools Near You
Prepare for a Career That You Will Love … in Massage Therapy!
Do you want a career that offers the satisfaction of helping people and a work environment that is positive and exciting? With the education you will receive at the Arizona School of Massage Therapy, that career can be yours.
Classes start November 13!
Programs:
Professional Massage Therapy
At National Holistic Institute, our history and network of relationships in the field continue to help our graduates succeed. With campuses across California, we offer a comprehensive massage therapy training program that prepares our graduates for a successful career in massage therapy. Whether you are looking to start your career or take it to the next level, NHI has a program for you.

At NHI you will receive hands-on training through our teaching clinic from dedicated instructors with a combined 530 years of experience as well as classroom instruction and business marketing classes. We offer daytime, evening and weekend classes to accommodate your busy schedule. It is our goal to see you learn and embrace the material and go on to have a successful career you love. Financial aid is available to those who qualify. So why wait?
Programs:
Massage Therapy/Therapist
Baltimore School of Massage?s Steiner Institute of Esthetics is a member of the Steiner Education Group, which is a subsidiary of Steiner Leisure Limited, a global provider of spa services. Steiner Leisure Limited operates more than 175 spas and salons on cruise ships and at resorts worldwide. Steiner spas recruit from the Steiner Education Group schools.
Classes start November 13!
Programs:
Esthetics Training Program
SAE Institute trains students for diverse, entrepreneurial careers in the audio and entertainment industries. On each of our 7 campuses across the US, you'll find programs specifically designed to immerse you in hands-on, real-world projects from the start, aimed to prepare you to launch a career doing what you love.
Programs:
Audio Technology Program - Diploma
A degree from CTU can connect you to a powerful professional network, faculty who are real-world professionals and innovative technology. So once you earn your degree, you hit the ground sprinting. That's the power of in. Are you in?
Programs:
Colorado Springs - Master of Science - Computer Engineering
Bachelor of Science - Cyber Security:Computer Systems Security
Denver - Bachelor of Science - Project Management
And more...
Train for the real-world skills that help you launch a successful technology or healthcare career with a degree, or diploma from Florida Career College.
Programs:
Computer and Network Technician (11-month diploma program)
Cosmetology (12-Month diploma program)
Medical Assistant Technician (10-Month diploma program)
And more...
Get hands-on training with Vista College. We offer certificate, diploma, and associate degree programs in a wide variety of fields at our campuses in Las Cruces, New Mexico, and Amarillo, Beaumont, El Paso, Lubbock, Longview, and Killeen, Texas.
Programs:
Dental Assistant
Medical Assistant
Cosmetology
And more...
In response to the demand of Florida's rapidly growing population, City College is focused on, and committed to, providing the best in business and career education.
Programs:
Mental Health Technology
Anesthesia Technology
Surgical Technology
And more...
Why Brightwood?
Real-World Training
We keep education relevant by employing instructors with real-world experience in the field, who bring their career backgrounds to the classroom. Our programs are continually assessed by faculty, staff and members of the business and education communities to help ensure your studies align with your career goals. Programs offered by Brightwood Career Institute focus on local employment needs, in areas such as allied health, nursing and technical and professional programs.
Programs:
Occupational Therapy Assistant
Heating, Ventilation, Air Conditioning & Refrigeration
Electrical Technician
And more...
Seacoast Career College offers career-focused education that gives you the skills you need to make the leap into your new career.
Programs:
Massage Therapy
Professional Medical Assistant